Hell as Rwanda Shuts Down Over 700 Churches
The churches were found to lack basic infrastructure, fell short of hygiene, breached safety regulations and their legal statuses was unconfirmed, local leaders have said. Other churches were found to have inadequate parking facilities, forcing members to park in the roads and causing traffic jams.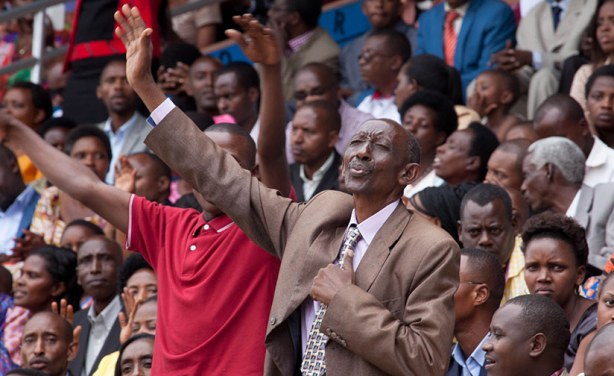 Christians worship during fellowship at Amahoro stadium (file photo).