Uganda President Fires Security Minister, Police Chief
President Yoweri Museveni has fired Police chief General Kale Kayihura and Security Minister Henry Tumukunde. Museveni has now appointed General Elly Tumwine, a former army commander, as Security Minister and Okoth Ochola as the Inspector General of Police.
Uganda: Museveni Fires Police Boss Kayihura, Security Minister Tumukunde

Observer, 4 March 2018

President Museveni has fired police boss Gen Kale Kayihura and security minister Lt Gen Henry Tumukunde. Read more »

Uganda: But Why Did We End Up With General Kayihura for 12 Years?

Monitor, 5 March 2018

Gen Kale Kayihura has finally been sacked, having been police boss for 12-and-a-half years. Read more »

Uganda: Kayihura Not to Blame for High Crime, Says Besigye

Monitor, 4 March 2018

The former Forum for Democratic Change (FDC) Party President, Dr Kizza Besigye, has asked Ugandans not to blame the Inspector General of Police, Kale kayihura, for the increasing… Read more »

Uganda: Tumukunde Praises Besigye At Burial of Rukikaire's Son

Monitor, 4 March 2018

The funeral of former minister Matthew Rukikaire's son in Rukungiri on Friday set the stage for the reunion of former Bush War comrades, who have since found themselves on opposing… Read more »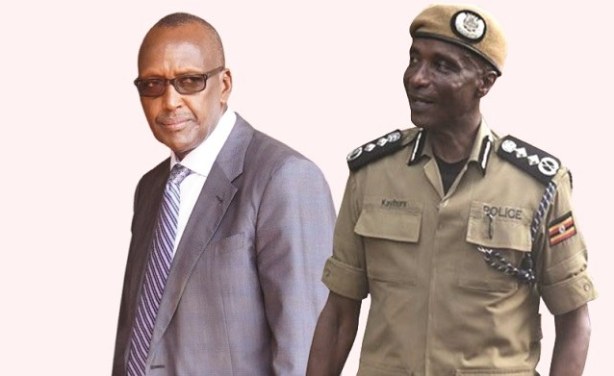 General Henry Tumukunde, minister for security, left, and police inspector general Kale Kayihura.