Cape Town Woman's Body Found in Car - Husband Weeps in Court
Robert Packham wept in a Cape Town court as he was accused of the premeditated murder of his wife Gill and of defeating the ends of justice. Gill's charred remains were found in the boot of a burnt-out vehicle and identified by means of forensic DNA comparison.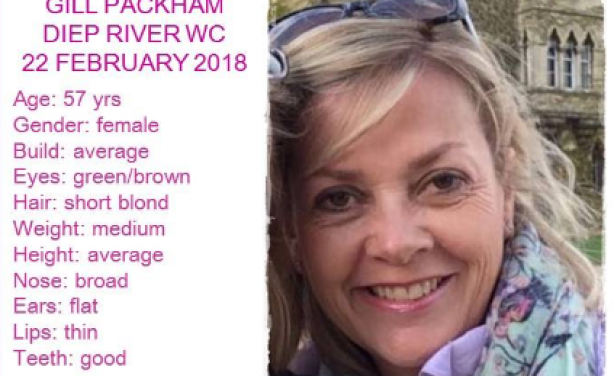 Gill Packham's missing notice on the Pink Ladies' Facebook page.