U.S.$394 Million Payday for Tanzanian Public Servants, Vendors
The money was paid to public servants and service providers who were not paid for the past eight months as investigations into "ghost workers" were concluded. This was part of the U.S.$440 million the government earmarked for arrear payments in the 2017/18 financial year.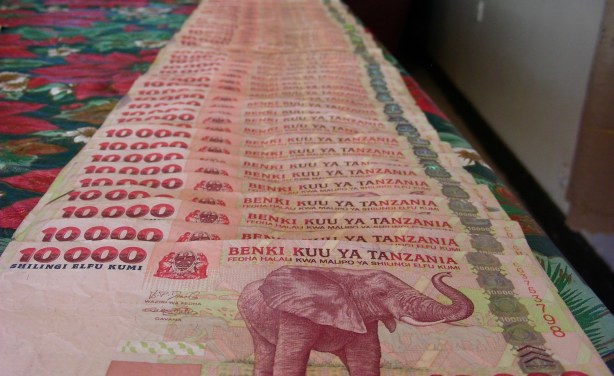 Tanzanian shillings.(file photo).
Tanzania: We'll Pay Up All Debts - PM

Daily News, 22 February 2017

The government has paid out 50bn/- in outstanding arrears owed to teachers and other public servants across the country. Read more »

Tanzania: You'll Get Paid, PM Assures Civil Servants

Daily News, 14 August 2017

PRIME Minister Kassim Majaliwa has assured public servants that the government will pay all verified arrears, stressing hard work and diligence at the workplace. Read more »

Tanzania: State Ready to Pay Workers' Arrears

Daily News, 15 September 2016

A total of 13.754bn/- owed to 7,871 public servants in outstanding arrears have been verified and await payments while additional 15.590bn/- for 8,776 workers are currently being… Read more »

Tanzania: Government Pays Sh190b to Its Debtors

Citizen, 18 October 2017

The government has settled an outstanding arrears amounting to Sh190 billion between July and September. Read more »

Tanzania: Govt Pays Teachers' Arrears

Citizen, 30 March 2017

The government has disbursed Sh2.864 billion to pay outstanding teachers' arrears in 45 municipal and district councils in the country. Read more »