Liberia is Open for Business, President Weah Tells Nigeria
President George Weah has appealed to Nigeria for assistance to jumpstart his country's diminishing economic fortunes, saying "our people have voted for change, and for hope. And change is finally here. But mere political change is meaningless without development, prosperity, and growth".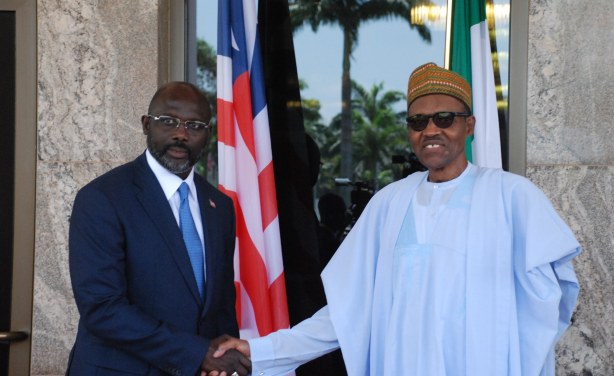 President Muhammadu Buhari, right, met behind closed doors with the visiting Liberian President George Weah.
InFocus
President George Weah has been quoted as saying: ""This is plain for all to see, for we are all affected by it; our economy is broken, our government is broke, our currency is in ... Read more »

President George Weah made the appeal during a meeting in Paris with the network of French businesses, the Movement des Enterprise de France. Read more »