Kenya Slams U.S. Meddling In Its Internal Affairs
An article by Mark Bellamy and Johnnie Carson in which they call for U.S. intervention in Kenya is a clear demonstration of how preconceived notions and stereotypes about Africa by Western technocrats override any practical experience and knowledge they may have acquired on the continent. Their knack for getting it wrong on African and Kenyan issues is not only dumbfounding but also a demonstration of why desk research on Africa, with the only source of information being a biased Western media, should be treated with disdain, writes Maria Kamau for African Arguments.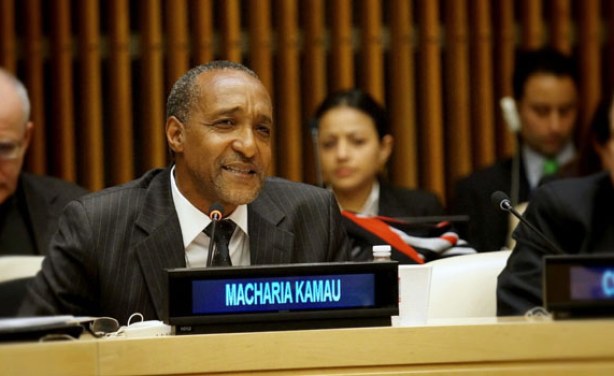 Foreign Affairs Principal Secretary, Ambassador Macharia Kamau.