Cash-Strapped Nakumatt Suffers More Legal Woes in Mombasa
Nakumatt, previously East Africa's largest supermarket chain, has been ordered by a Mombasa court to pay all outstanding balances and payments accrued at the date of their eviction from various centres. In 2017 the retailer shut close to a dozen branches that includes the Westgate branch, Junction Mall, Thika Road Mall, NextGen Mall, Haile Selassie and Ronald Ngala branches.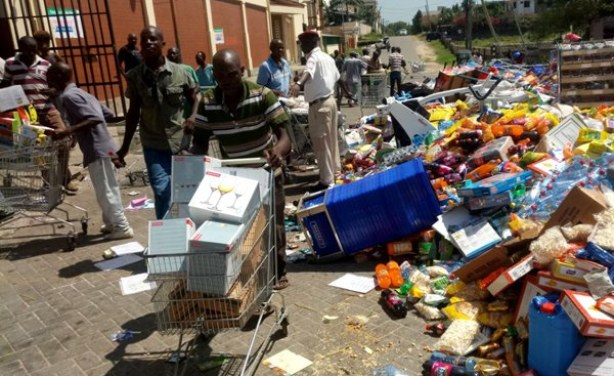 Nakumatt is ejected from Nyali City Mall in Mombasa on March 7, 2018 over rent arrears.
InFocus
At its peak, the Nakumatt retail chain had 63 stores across East Africa. Today, the regional branch count has nearly halved to 34, with 27 stores in Kenya, three in Rwanda and four ... Read more »

The cash-strapped retailer has operated six branches in the central business district but is now left with only two outlets. Read more »

The Competition Authority of Kenya has said that internal wrangling between the shareholders of Tuskys, the company that offered to save Nakumatt, East Africa's biggest supermarket ... Read more »