More Dissent in Eritrea, a Country Where Dissent Is Not Tolerated
Last week the respected elder Hajji Musa Mohammednur inspired aggrieved crowds in Eritrea's capital and shook the confidence of the regime. This was the second and last time he will have done so in the past few months, writes Abraham T. Zere for African Arguments.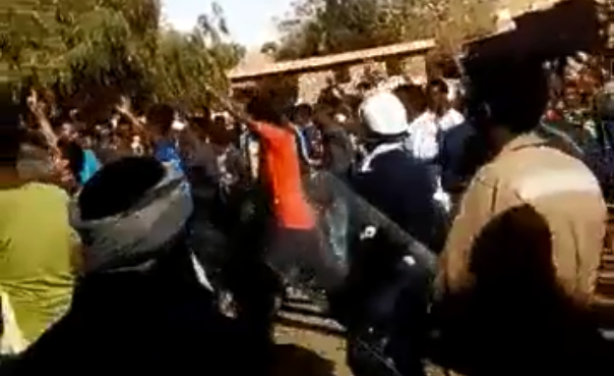 Screenshot from a video of the recent protest in Asmara, Eritrea.
InFocus
Mengisteab Girma, an Eritrean refugee living in Addis Ababa for more than 10 years, says that all the sanctions that are imposed could not bring any behavioral change, so the ... Read more »

Nasredin Ali of the Red Sea Afar Democratic Organization based in neighboring Ethiopia said the protests were triggered when authorities faced resistance after they tried to take ... Read more »