South African Province Pushing to Acquire Missing Voter Details
There are almost 1.4 million incomplete addresses for the 5.3 million registered voters in KwaZulu-Natal, News24 reports. The province's drive for voter registrations comes after President Cyril Ramaphosa called on citizens to ensure they are registered for the country's national elections due to be held between May and August 2019.
Video
Author:

AllAfrica

Publisher:

AllAfrica

Publication Date:

8 March 2018

You need a green, bar-coded South African ID book, smartcard ID, or valid Temporary Identity Certificate to register to vote or check if you are ... see more »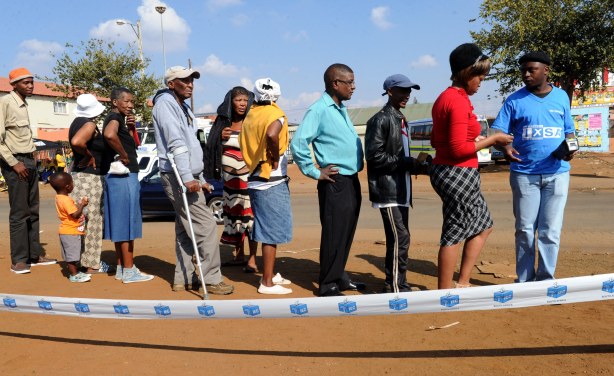 Voters (file photo).