Russia Cancels Ethiopia's U.S.$162 Million Debt
Russia is aiming to increase its involvement in the development of a nuclear energy facility in Ethiopia and is set to resume a daily flight from Addis Ababa to Moscow. The country has also cancelled Ethiopia's debt of about U.S.$162 million. This emerged following a meeting between Ethiopian Foreign Minister Workneh Gebeyehu and visiting Russian counterpart Sergei Lavrov.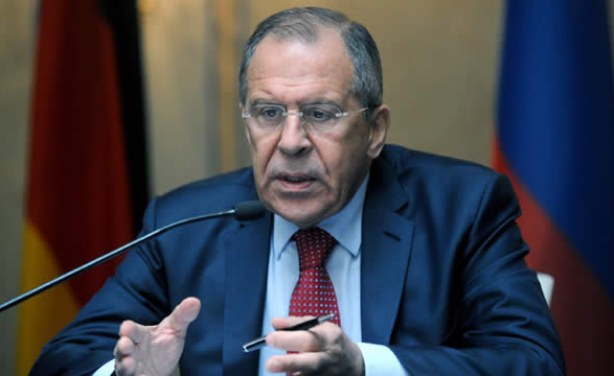 Russian Foreign Minister Sergey Lavrov (file photo).
Ethiopia: Russia to Make Ethiopia Center of Excellence in Science, Technology

ENA, 10 March 2018

Foreign Minister of Russia Sergey Lavrov announced his country's desirous to make Ethiopia center of excellence in science and technology in Africa. Read more »

Ethiopia: Ethiopia, Russia to Reinforce Ties

ENA, 10 March 2018

Ethiopia and Russia through their foreign ministers have agreed to reinforce diplomatic and economic relations to heighten the level of their partnership. Read more »

Africa: U.S. and Russia in Africa - Trade and Security Interests

Deutsche Welle, 9 March 2018

US Secretary of State Rex Tillerson and Russian Foreign Minister Sergei Lavrov both visited Ethiopia but appear not to have met. DW spoke to Chatham House expert Alex Vines about… Read more »

Ethiopia: Visit of Foreign Ministers Diplomatic Victory for Ethiopia - Minister

ENA, 10 March 2018

The visit of the foreign ministers of UAE, U.S, and Russia is a diplomatic victory for Ethiopia, Foreign Minister Workneh Gebeyehu said. Read more »

Africa: Joint Communique On the Meeting Between Moussa Faki Mahamat, Chairperson of the African Union Commission, and Sergey Lavrov, Minister of Foreign Affairs of the Russian Federation

African Union, 9 March 2018

Joint Communique on the meeting between Moussa Faki Mahamat, Chairperson of the African Union Commission, and Sergey Lavrov, Minister of Foreign Affairs of the Russian Federation Read more »
InFocus
Relations between Russia and the U.S. have deteriorated over the years and this may have had a bearing on Russia's decision to turn its attentions to new partners in Africa, with ... Read more »