Nasa Leaders Call For Meeting Following Odinga-Kenyatta Meet
National Super Alliance leader Raila Odinga's attendance to the meeting organised by his co-principals, comes as a surprise to observers as indications were that the Orange Democratic Movement leader was not aware of it. Odinga's meeting with President Uhuru Kenyatta is thought to have triggered the alliance's meeting today.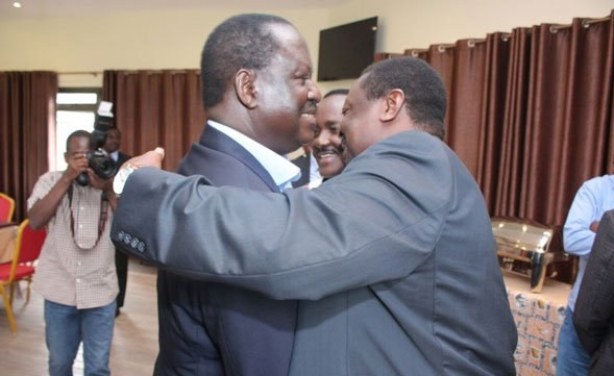 Nasa co-principals Raila Odinga and Musalia Mudavadi meet at Stoni Athi Resort in Athi River on March 12, 2018.
InFocus
President Uhuru Kenyatta has held a surprise meeting with his political arch-rival and National Super Alliance leader Raila Odinga who swore himself in as "People's President." ... Read more »

The leader of the National Super Alliance (Nasa) Raila Odinga has reiterated that the coalition is ready to hold talks with the government to end the "political crisis" in the ... Read more »

The National Super Alliance leader Raila Odinga has accused envoys of serving selfish interests after they endorsed President Uhuru Kenyatta's victory in 2017 elections. He was ... Read more »