Charting Where They Hide the Money
The Financial Secrecy Index for 2018, released by the Tax Justice Network, is far more than a simple index. It is an in-depth survey as well as ranking of the countries most deeply involved in concealing wealth through offshore financial services, writes AfricaFocus.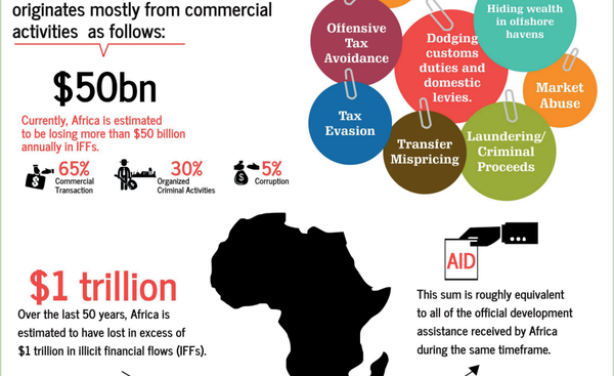 "In my view, African countries and partners should move away from pure perception-based measures of corruption and focus on alternative approaches, which are fact-based and built on more objective quantitative criteria and include the international dimensions of corruption... it is necessary to ensure that perception-based methods are better anchored on more transparent and representative surveys. These measurements should also be complemented, where possible, with quantitative country/case-specific indicators to produce more sophisticated and useful assessments. Instead of "naming and shaming" the culprits on the basis of some perceived levels, it is necessary to deeply reflect on the problems of measuring corruption in Africa, with special attention to the roles of international players" - Carlos Lopes, Executive Secretary UN Economic Commission for Africa.
Africa: Charting Where They Hide the Money, 1

AfricaFocus, 12 March 2018

"Switzerland, the United States and the Cayman Islands are the world's biggest contributors to financial secrecy, according to the latest edition of the Tax Justice Network's… Read more »

Africa: Charting Where They Hide the Money, 2

AfricaFocus, 12 March 2018

"Overall, the City of London and [its] offshore satellites constitute by far the most important part of the global offshore world of secrecy jurisdictions. Had we lumped them… Read more »