Will Nigerian Singer Davido Make It to Zimbabwe This Time?
The popular singer has failed to turn up for Harare concerts before, disappointing his fans, but this time he has pledged to be at the Harare International Conference Centre on April 21.
Zimbabwe: Its Time to Up the Game - Ginimbi

263Chat, 10 April 2018

Businessman and Socialite Genius Kadungure better known as 'Ginimbi' last month announced that he is finally bringing Nigerian Superstar Davido to Zimbabwe stating that it is time… Read more »

Zimbabwe: All in-Order for the Davido Concert - Ginimbi

263Chat, 11 April 2018

Local businessman and socialite, Ginimbi real name Genius Kadungure, who is part of the organizers of the 30 Billion concert has revealed that everything is in order ahead of… Read more »

Zimbabwe: Davido Will Show Up This Time, Says Harare Businessman Ginimbi

Zimbabwe Standard, 8 April 2018

Businessman Genius Kadungure, popularly known in social circles as Ginimbi, has assured fans of Davido that this time around the Nigerian superstar will make it for the show… Read more »

Zimbabwe: Davido Definitely Coming, Says Ginimbi

The Herald, 19 March 2018

Businessman Genius "Ginimbi" Kadungure, who is working with a local promotions company to bring Nigerian star Davido for a concert on April 21, has assured music fans that their… Read more »

Zimbabwe: Is Socialite Ginimbi Gambling On Davido?

263Chat, 12 March 2018

Zimbabwe's socialite and businessman Genius 'Ginimbi' Kadungure has stretched out his hand once more to Nigeria's Soul Jah Love, Davido. Read more »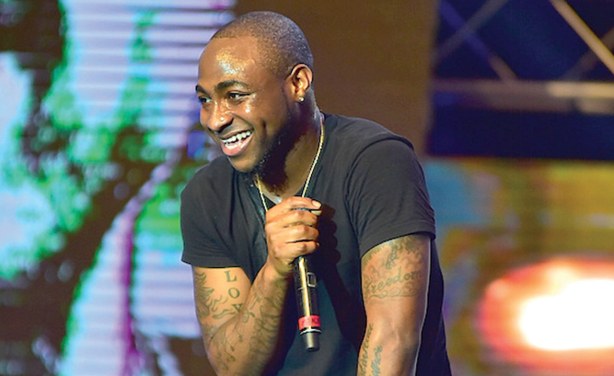 Davido.
Zimbabwe: Will Davido Make It to Zim This Time?

The Herald, 13 March 2018

He has failed to turn up for Harare concerts before and disappointed his fans, but this time he has pledged to come and fulfil his show set for Harare International Conference… Read more »
InFocus
The musician was scheduled to perform in the country in October, but couldn't make it due to legal complications in Nigeria that jeopardised his trip. Now Davido is set to fulfil ... Read more »

When it comes to committing to their Zimbabwe tours, Nigerian musician Davido and South African socialite and dancer Zodwa Wabantu are a match made in heaven, they promise their ... Read more »

The popular singer failed to perform at Jah Prayzah's album launch and is now scheduled to be a guest musician at the Big Turn Up concert on November 28 in Harare. Read more »