Constitutional Court Reserves Judgment on Political Party Backers
The South African Constitutional Court has reserved judgment in a case in which it considered a ruling by the Western Cape High Court on the constitutionality of the Promotion of Access to Information Act. The case relates to access to information on the private funding of political parties.
Video
Author:

South African Broadcasting Corporation

Publisher:

Publication Date:

13 March 2018

The Constitutional Court is hearing a case first brought to the Western Cape High Court in which the names of donors, who are providing funding to ... see more »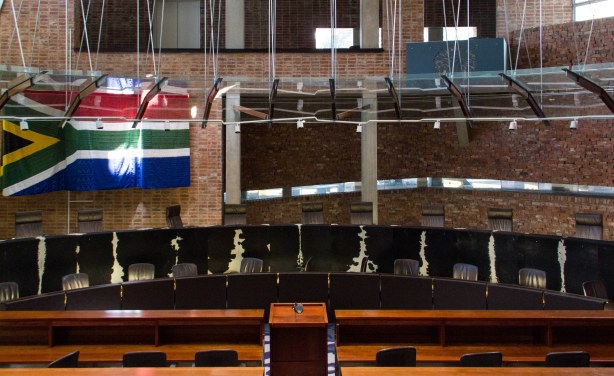 Constitutional Court of South Africa.