Malema, Ruling Party to Forge Stronger Ties in South Africa?
Nelson Mandela Bay Mayor and Democratic Alliance member Athol Trollip has slammed Economic Freedom Fighters leader Julius Malema who is on a mission to have Trollip removed from office. He has said that Malema's attempts were a bid to gain favour with the ruling African National Congress from which he was banned before launching his own party. This comes after Deputy President David Mabuza said the ruling party would be better served if Malema returned to it.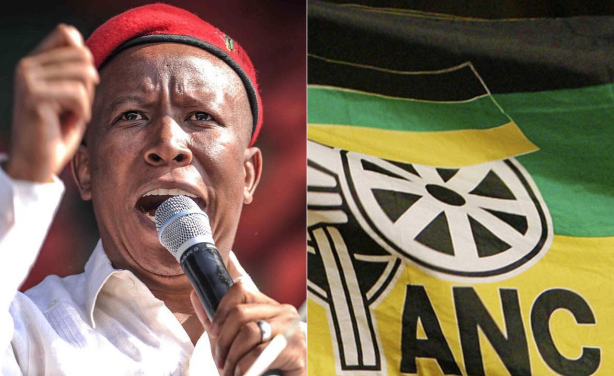 Left: EFF leader Julius Malema. Right: ANC flag.