Tanzania Redraws Border Line With Kenya, Uganda
Tanzanian Deputy Minister for Lands, Angelina Mabula, has said that the demarcation exercise which will commence on March 22, will see the replacement of dilapidated and missing land beacons on the borders between Tanzania, Kenya and Uganda. There have been strained diplomatic relations between Tanzania and Kenya in the past, over the seizure and sale of cattle belonging to Kenyan Maasai herders that strayed onto Tanzanian land.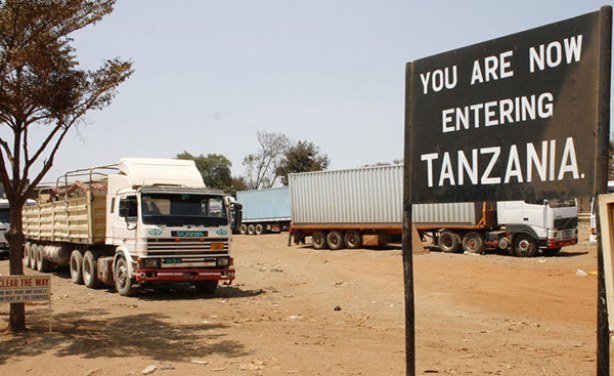 The Namanga border post on the Kenya-Tanzania border.
InFocus
The exercise comes 3 months after authorites culled over 6,000 chickens impounded at the Namanga border, a move widely condemned by animal lovers but which authorites say, was ... Read more »

Tanzania and its northern neighbour Kenya have agreed to end their trade dispute, a move that is bound to increase intra-trade within the East African Community. The dispute saw ... Read more »