Belly Dancer Dons a Beard to Protest LGBTI Abuse in Egypt
Activist Shrouk El-Attar's act called, Dancing Queer, is a protest against the persecution of gay, lesbian and transgender people in El-Attar's native Egypt where they risk violence, arrest and jail. Through her belly dancing performances, El-Attar raises money to pay legal fees for LGBT people in Egypt and relocate those who fear family violence because of their sexuality. She has performed in France, the Netherlands and Japan, and hopes to take her show to Germany.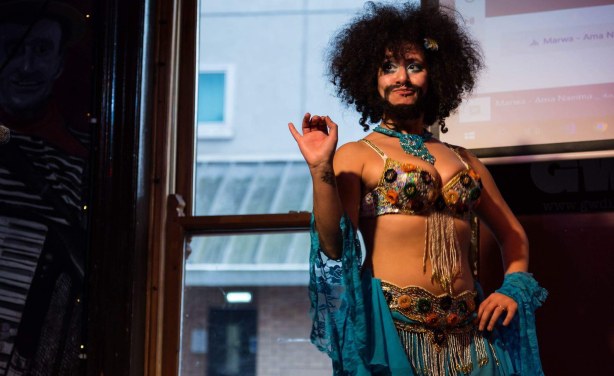 Activist Shrouk El-Attar at her bearded belly dance performance in London, United Kingdom.
Video
Author:

Thomson Reuters Foundation

Publisher:

Publication Date:

14 March 2018