Oil Giants Accused of Negligence on Spills in Nigeria
Amnesty International has accused oil giants Shell and ENI of serious negligence for the manner in which oil spills are being addressed, saying they are publishing misleading information on the causes, which may result in communities receiving no compensation.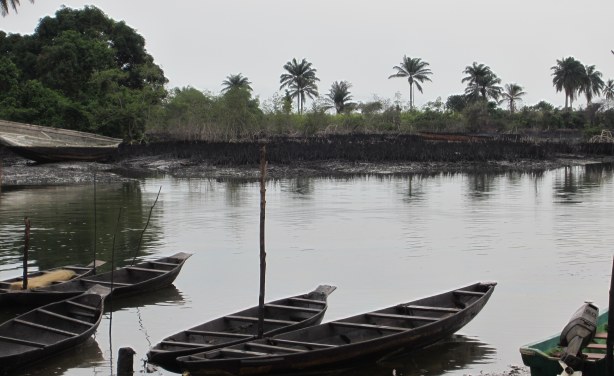 Boats in Bodo Creek in 2011. Amnesty says that Nigerian regulations lay down that a clean-up should start within 24 hours of an oil spill, but that three years on, the people of Bodo are still waiting.