South African Govt Has 3 Months to Compensate #Esidimeni Families
Former Deputy Chief Justice Dikgang Moseneke has given the government three months to compensate the families of those who died in the Life Esidimeni tragedy. Moseneke delivered his final report in Parktown, Johannesburg, after protracted hearings into the tragedy that led to the deaths of at least 144 mentally ill patients who were transferred to unlicensed, ill-equiped NGOs.
Video
Publisher:

Publication Date:

19 March 2018

Justice Dikgang Moseneke has ordered government to pay a total of one-point-two-million-rand to each of the complainants in the Life Esidimeni matter. ... see more »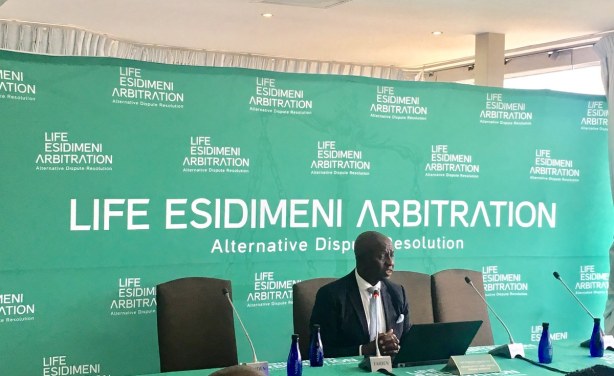 Former Deputy Chief Justice Dikgang Moseneke will lead the Alternative Dispute Resolution Process for Life Esidimeni.
InFocus
The shocking conditions in which over 100 mentally and physically challenged patients lived at unlicensed non-governmental organisations, having being moved from the Life Esidimeni ... Read more »

"A reported 62 patients are unaccounted for after being moved from Life Esidimeni. The Gauteng health department lists them as numbers on a page," writes Greg Nicholson for the ... Read more »