Kenya, U.S. Launch Online Campaign to Fight Fake News
Under the Twitter hashtag #StopReflectVerify, the U.S. is partnering with Kenyan organisations and young activists to curb the spread of disinformation through educational videos and internet postings intended to promote "media literacy."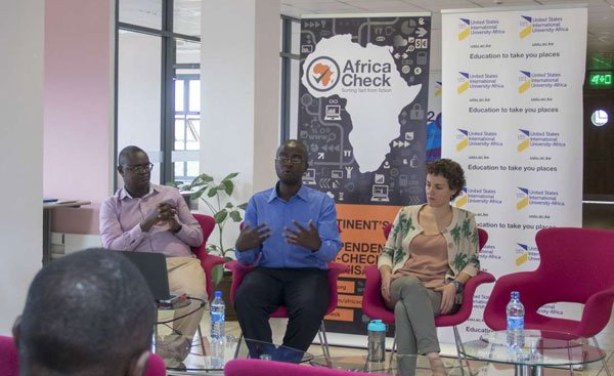 From Left: Vincent Ng'ethe (deputy editor at Africa Check) Eric Mugendi (managing editor at Pesa Check) and Dr Maria Canudo (assistant professor of Journalism and Mass Communication at USIU-Africa) during the media round table on 'fake news' at USIU-Africa.
InFocus
The nationwide survey was done via SMS, and 4 in 10 Kenyans said they are unable to access accurate information about the general election - making fake news a "clearly a limiting ... Read more »