South Sudan Stops Transmission of Guinea Worm Disease
South Sudan has succeeded in interrupting transmission of Guinea worm disease, the country's minister of health has announced. As of the end of February 2018, South Sudan, which gained independence from Sudan in 2011, had recorded zero cases of Guinea worm disease for 15 consecutive months.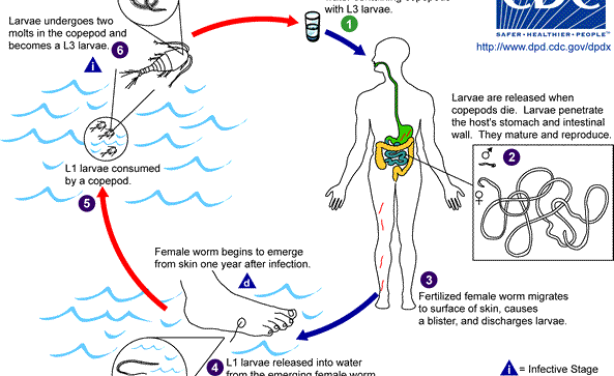 Diagram of the life cycle of Dracunculus medinensis (Guinea worm).
Video
Publisher:

Publication Date:

21 March 2018

The Carter Center and partners are just a few cases away from eradicating Guinea worm disease. But until the count is zero, health workers and field ... see more »

Publisher:

Publication Date:

12 January 2015

What does it take to defeat infectious diseases in the most remote areas of the world? See Carter Center-supported health care workers and community ... see more »