South African Farmers Battle Drought as Dam Levels Drop
Drought-stricken farmers in the Western Cape have had to abandon at least a quarter of their high-value vineyards and deciduous fruit orchards because of a lack of water for irrigation. This comes after the Western Cape government said that the latest average dam levels for the province have dropped from 19.5% to 18.9%.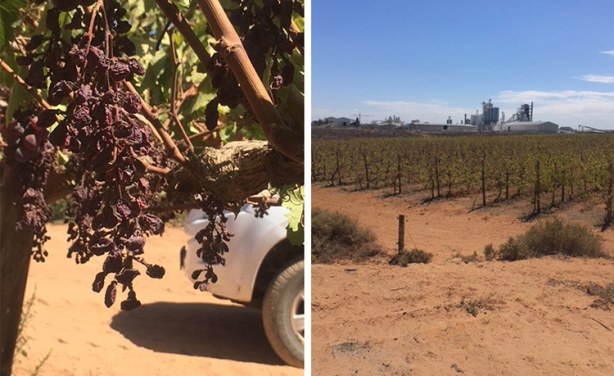 As a result of higher temperatures and less water, Nico Greeff's grape farm, Begin Boerdery, is producing 60% of its usual crop.
InFocus
MEC for Local Government, Environmental Affairs and Development Planning Anton Bredell has said that the latest average level, for dams across the Western Cape, is 20.83% - ... Read more »

As the Western Cape province in South Africa is in a race against time to produce solutions that will keep the taps from running dry, attention has been directed towards filling ... Read more »

The annual rainfall in southern Africa doesn't seem to have changed much over the last century since measurements began. But it has become more variable: droughts and floods are ... Read more »