Ten Arrested in Uganda for Stealing Refugees' Food
Police in Kyegegwa are holding 10 people suspected of stealing food meant for refugees. The suspects, who include staff of the Danish Refugee Council and some refugees, were reportedly caught stealing the food on Tuesday night.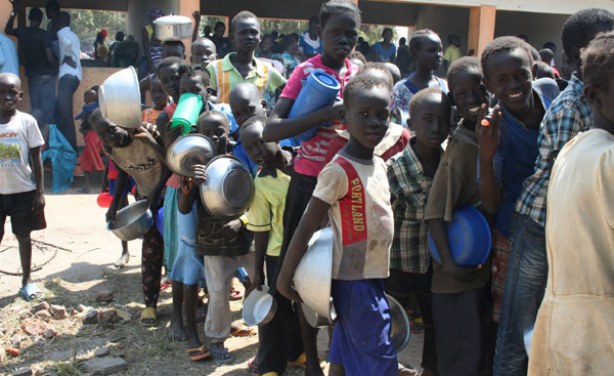 South Sudanese refugees queue for food after arriving at Rhino Settlement Camp in Arua District recently.