Kenya's Top Hospital Blamed for Another 'Botched' Surgery
A patient is accusing Kenyatta National Hospital of a surgical mishap during a caesarean section that has resulted in doctors removing about 50 centimetres of her small intestines and the death of one of the twin girls delivered through the operation. This comes two weeks after the hospital performed brain surgery on the wrong patient.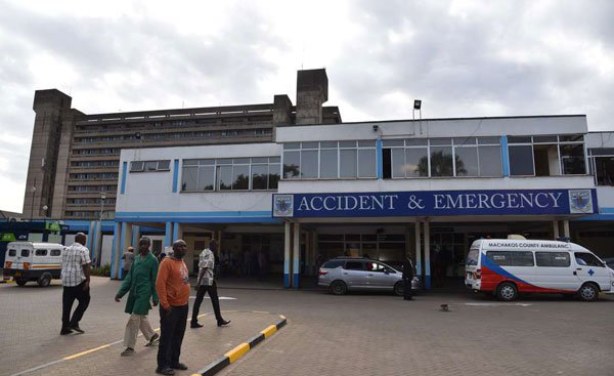 Kenyatta National Hospital in Nairobi.
InFocus
John Ong'ech, a senior gynaecologist and obstetrician who was expected to take over from suspended executive officer Lilly Koros, has refused the top post, telling The Nation ... Read more »

Samwel Kimani Wachira and John Mbugua Nderitu have been discharged from Kenyatta National Hospital while an inquiry into a bungled operation when Wachira received a brain operation ... Read more »

An audit firm will review the processes followed at Kenyatta National Hospital that led to the wrong patient undergoing brain surgery. In a statement, the hospital's management ... Read more »