Zimbabwe, Cyprian Firm Ink U.S.$4,2 Billion Platinum Deal
The Zimbabwean government and a Cypriot investor have signed a U.S.$4.2 billion deal to develop a platinum mine and refinery in Zimbabwe, an investment that President Emmerson Mnangagwa says showed the country was "open for business". So far the largest investment structure in the history of the Mining Industry in Zimbabwe, the investment is expected to create 15,000 jobs directly and an estimated 75,000 more indirectly.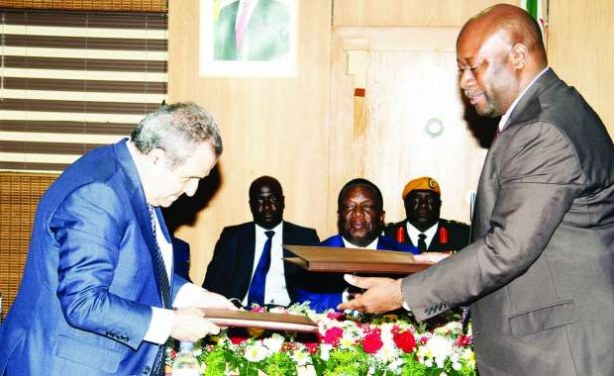 Mines and Mining Development Minister Winston Chitando and Karo Resources Chairman Loucas Pouroulis exchange copies of the U.S.$4,2 billion platinum deal in Harare as President Emmerson Mnangagwa looks on.