No Problems Between Rwanda and Uganda - Museveni
Uganda's President Yoweri Museveni has downplayed reports of tension between his country and Rwanda. Speaking at a joint press conference with President Paul Kagame at State House Entebbe, Museveni said: "We have discussed many things ranging from Infrastructure, transportation, economy and security, and we have agreed 100% on all aspects."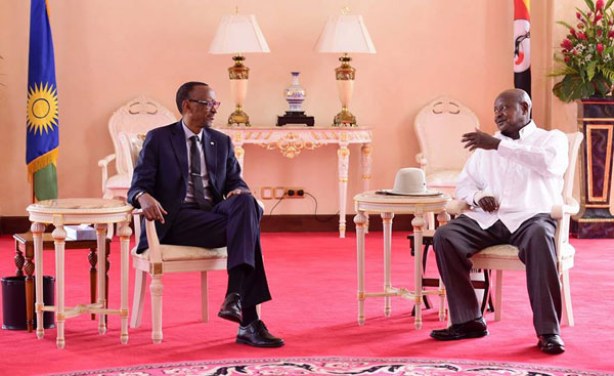 Rwandan president Paul Kagame, left, and his Ugandan counterpart Yoweri Museveni meet at State House Entebbe on March 25, 2018.
InFocus
Uganda is among 44 African countries that have signed a free trade treaty - but its president was not at the event. Frederic Musisi of the Daily Monitor looks at why President ... Read more »