Malawi's Former President Sued for Building Material Costs
The South Africa company, Engelec International Limited is suing former president Joyce Banda and the Mudzi Transformation Trust for U.S.$295,000 for material ordered for the building of houses in 20 000 villages. Just over 500 houses were built at the end of Banda's term in May 2014, writes the Nyasa Times.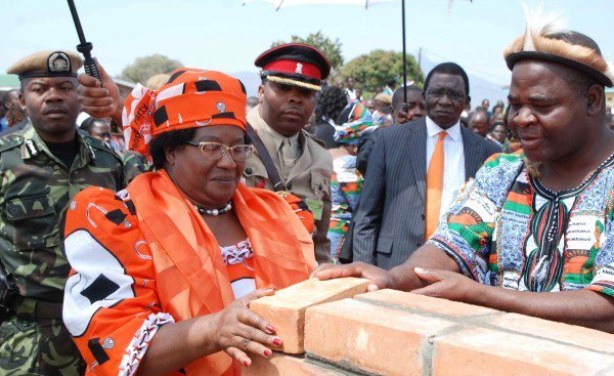 Former President Joyce Banda laying a foundation stone.(file photo).
Malawi: Joyce Banda Still Risks Arrest

Nyasa Times, 22 January 2018

The Anti-Corruption Bureau (ACB) says its investigations on donations made to the Mudzi Transformation Trust, an initiative of former president Joyce Banda, have reached an… Read more »