Scientists Reclaiming Their Place in Africa
Speaking on a presidential panel at the Next Einstein Forum 2018, a global gathering that drew over 1500 scientists, businesspersons and policymakers, Rwandan president Paul Kagame, the African Union chair, has reiterated his support for science-related initiatives and committed to rallying his African counterparts to boost the sector. He has said the advancements in science can be used to facilitate the continent's development agenda.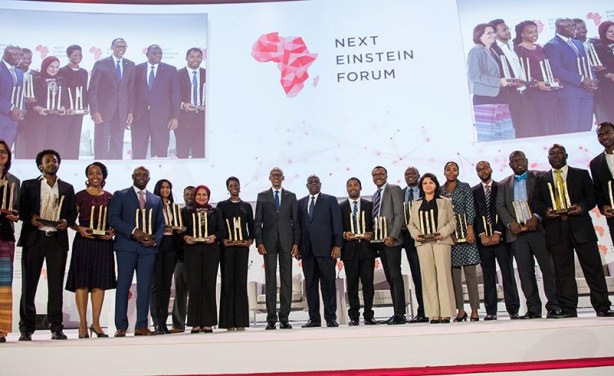 Presidents Paul Kagame of Rwanda and Macky Sall of Senegal (centre) pose for a group photo with 17 African scientists who were recognised for their outstanding contribution towards advancing science on the continent.