'We Are Here' - Soundtrack to Oromo Revolution Gripping Ethiopia
With the appointment of Abiy Ahmed as chair of the ruling coalition, Ethiopia is set to have an Oromo leader for the first time in recent history. This is in no small part thanks to brave and sustained protests by ethnic Oromo youth, writes Awol Allo for African Arguments.
Video
Author:

Hiriya Pictures

Publisher:

Publication Date:

4 June 2015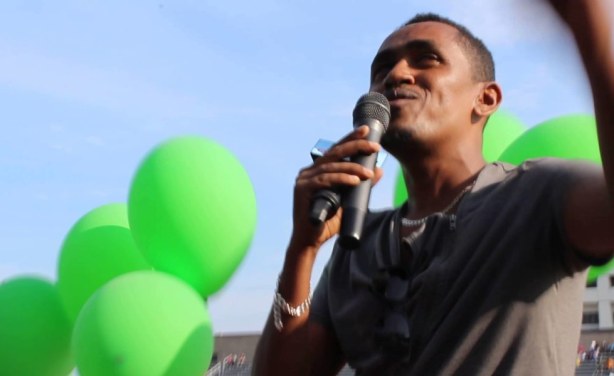 Haacaaluu Hundeessa's music has given sound and voice to the Oromo struggle.
InFocus
Abiy Ahmed has been chosen by Ethiopia's ruling coalition to lead the party, meaning he will likely be become the country's new prime minister. He will take control of the ... Read more »

Police have arrested several prominent activists, some of whom were released from prison just weeks earlier. Journalist Eskinder Nega, blogger Befekadu Hailu and opposition ... Read more »