Will Ethiopia's New Prime Minister Be Up to The Challenge?
The multilingual Abiy Ahmed Ali was born in 1976 in Jimma region in the western part of the country. The son of a Muslim father and a Christian mother, he has been actively involved in a peace forum for reconciliation after the outbreak of hostilities between the two religious communities writes Ludger Schadomsky for Deutsche Welle.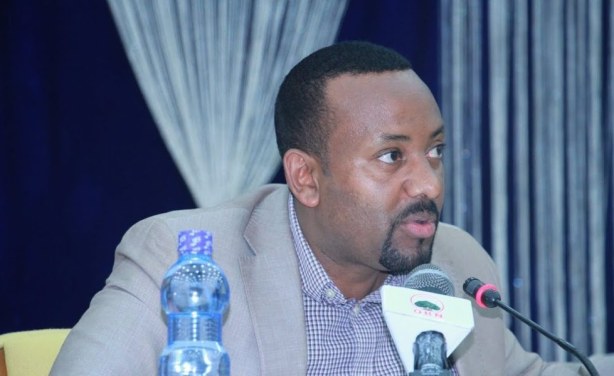 Abiy Ahmed is set to become the Oromo Prime Minister of the EPRDF's 27-year rule.
Video
Author:

Utube

Publisher:

Publication Date:

1 April 2018

Dr Abiy Ahmed Full Inaguration Ceremony as Prime Minster of Ethiopia. see more »

Author:

Utube

Publisher:

Publication Date:

1 April 2018

The new prime minister of Ethiopia, Dr Abiy Ahmed, makiking a historic speech to the parliament. see more »
Ethiopia: ANDM Chairperson Demeke Committed to Support Newly Elected EPRDF Chairperson

ENA, 1 April 2018

Deputy Prime Minister and Chairperson of Amhara National Democratic Movement (ANDM), Demeke Mekonnen expressed his readiness and commitment to support the newly elected Chairperson… Read more »

Ethiopia: CPC Congratulates EPRDF, New Chairperson

Ethiopian Herald, 31 March 2018

The Communist Party of China (CPC) has extended congratulatory message to the newly elected chairman of the Ethiopian People's Revolutionary Democratic Front (EPRDF). Read more »

Ethiopia: Heads of States Congratulate New EPRDF Chairperson

Ethiopian Herald, 30 March 2018

ADDIS ABABA-Heads of States are sending their good wishes and congratulatory messages to Dr. Abiy Ahmed who is elected Chairperson of Ethiopian People's Revolutionary Democratic… Read more »

Ethiopia: Shared Commitment, Share Cause

Ethiopian Herald, 30 March 2018

With a remarkable investment in roads, railway and port services worth between 12-15 billion USD, Ethio-Djibouti's growing all-round ties is flickering hopes of economic… Read more »

Ethiopia: U.S. Welcomes Abiy's Appointment

State Department, 2 April 2018

We welcome the Ethiopian Parliament's confirmation of Dr. Abiy Ahmed as the next Prime Minister of Ethiopia, and look forward to working with Dr. Abiy and the Ethiopian… Read more »