Tit for Tat as U.S. Threatens Rwanda on Used Clothes Ban
President Donald Trump has said that Rwanda's barriers to U.S. exports of used apparel and footwear are the reason for his latest threat to suspend duty-free treatment of clothing imports from Rwanda under the African Growth and Opportunity Act. In 2015, the East African Community adopted a three-year gradual process to phase out the importation of second-hand clothes and footwear, to promote textile, apparel and leather industries in the region.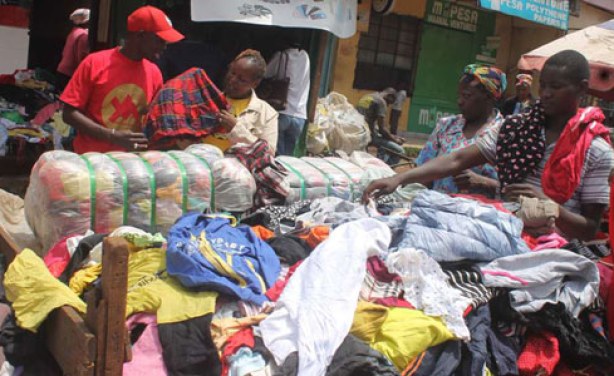 Second-hand clothes traders display their wares.
InFocus
The East African Community has backed down on their announcement that from 2019, second-hand clothes will be banned from their markets. The U.S. claims that the ban violates the ... Read more »

The United States has warned East African Community leaders that their plan to ban the import of used clothes by 2019 violates the African Growth and Opportunity Act. In March ... Read more »

Disguised travellers are allegedly paid to smuggle goods across borders, a smuggler has said. Tanzania, Burundi, Uganda, Kenya and Rwanda agreed in 2016 to a phased ban on the ... Read more »