Kenya Remembers Garissa Attack Victims Three Years Later
Vice-Chancellor Ahmed Osman Warfa says Garissa University did not hold any event to commemorate the third anniversary of the attack as it will only bring back bad memories. On April 2, 2015, masked attackers stormed the institution early in the morning and shot over 140 students and six security officers dead.
Video
Author:

NTV Kenya

Publisher:

Publication Date:

2 April 2018

Today marks exactly 3 years since gunmen stormed Garissa University college, killing 148 people and injuring several others. The institution organized ... see more »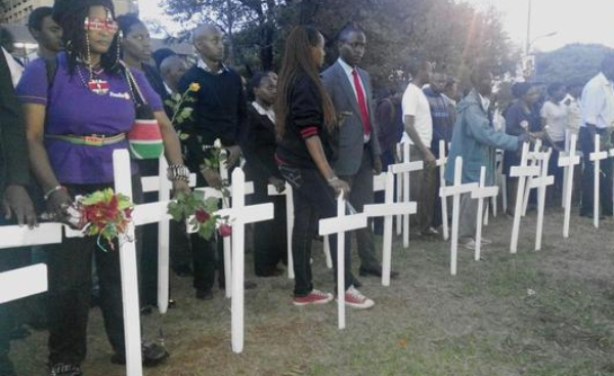 Hundreds attend vigil at Uhuru Park to mourn students killed in Garissa terror attack.
InFocus
Garissa University College on Sunday marked two years since the deadly Al-Shabaab raid that claimed 147 lives, with calls for a resolve to fight terrorism in the country. Read more »