Cameroon Calls for Return of Fleeing Anglophones
Minister of territorial administration, Paul Atanga Nji, visited the south-west and north-west regions to plead with the thousands of people hiding in bushes and mountains around the border with Nigeria, to return to their villages.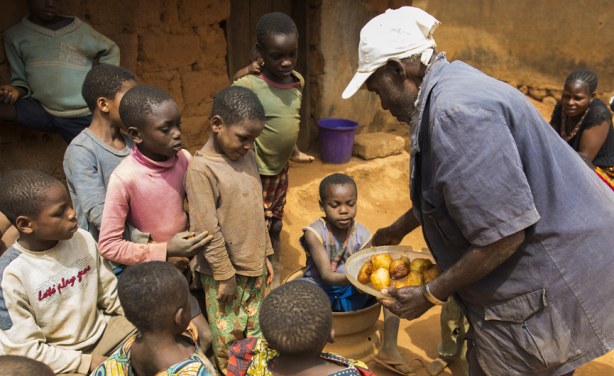 William Ajili, 70 ans, partage la nourriture que lui et sa famille ont avec la famille de réfugiés camerounais qu'il héberge dans sa maison au Nigeria. La famille a fui les répressions et les violences en cours au Cameroun anglophone.
InFocus
As more and more Anglophones flee a violent crackdown in the region and seek asylum in Nigeria, the UN refugee agency has warned that without more funding and assistance, the ... Read more »