Five Arrested for 'Horrific' Attack on South African Miners
Six mineworkers have died and 28 others were injured after the bus they were travelling in was set alight outside Driekop in Limpopo. Six workers were burnt beyond recognition.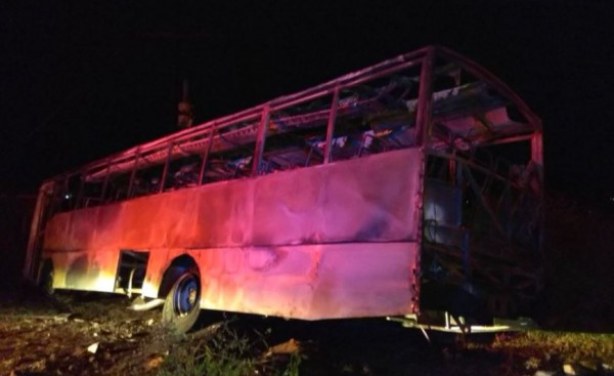 The bus that was set alight which resulted in the deaths of six miners.
Video
Publisher:

Publication Date:

4 April 2018

Police have launched a high-level investigation after six people died when a bus was set alight by two unknown suspects at Driekop outside Burgersfort ... see more »