Hopes Are High for Freshlyground to Perform at Harare Festival
South Africa's afro-fusion music band will make a return to the Harare International Festival of the Arts after brushes with Zimbabwe immigration authorities saw them fail to make it twice before. In October 2010, the Immigration Department denied the group work permits, forcing them to cancel their show in Harare. In 2014, the group was turned back after landing in Harare, ruining a hugely anticipated performance at the festival. The group was accused of mocking former president Robert Mugabe for hanging on to power in their video, Chicken to Change. The festival kicks off on 1st of May up to the 6th.
Zimbabwe: Hifa Preps At Advanced Stage - Organisers

New Zimbabwe, 20 April 2018

PREPARATIONS for this year's Harare Festival of the Arts are now at an advanced stage, with international artists expected to start arriving in the country next weekend, organisers… Read more »

Zimbabwe: Govt Unbans South Africa Music Group

New Zimbabwe, 22 March 2018

The once deported and barred popular Cape Town (South Africa)-based musical group Freshly Ground will this year perform at the Harare International Festival of the Arts (HIFA),… Read more »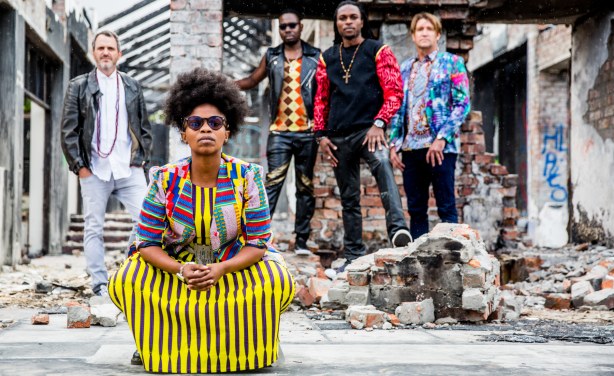 Freshlyground band.
Video
Author:

ZANEWSTV

Publisher:

Publication Date:

1 September 2010

This music video was produced in 2010 (!), a collaboration between the South African band Freshlyground and ZANEWS, South Africa's award-winning web ... see more »
Zimbabwe: 2018 HIFA Aims to Instill Confidence in People

263Chat, 4 April 2018

Main funders of the Harare International Festival of Arts (HIFA), Old Mutual have revealed that this year's theme dubbed 'We Count' was designed to give confidence to Zimbabweans… Read more »

Zimbabwe: Arts Festival to Ride On Post-Mugabe Positives

New Zimbabwe, 30 January 2018

This year's Harare International Festival of the Arts (HIFA) is expected to take advantage of the positive image the new administration is getting from across the globe to become… Read more »

Zimbabwe: Cabs in Hifa 2018 Partnership

New Zimbabwe, 21 March 2018

Local building society CABS is partnering the Harare International Festival of the Arts (HIFA) for 2018 and sponsoring the event's "Opera Gala Night'. Read more »

Zimbabwe: 14 Foreign Festival Directors for Hifa

The Herald, 22 March 2018

Organisers for the 18th edition of Harare International Festival of Arts (Hifa) have announced that more than 10 foreign festival directors are coming to this year's edition to… Read more »

Zimbabwe: Hifa Targets Promotion of Local Artists

263Chat, 30 January 2018

Harare International Festival of Arts Chairperson (HIFA) Chairperson, Muchadeyi Masunda says the one week fete is not a money making project but a platform for local and… Read more »
InFocus
Internationally acclaimed band Freshly Ground has been denied entry into Zimbabwe for mocking President Robert Mugabe for hanging on to power in their video, Chicken to Change. Read more »