Museveni Nominates Sister to Top Education Post
President Yoweri Museveni has nominated his sister, Violet Kajubiri, for the position of deputy chairperson of the Education Service Commission. The commission advises the President on matters of education and oversees both the teaching and non-teaching staff of post-primary and tertiary institutions.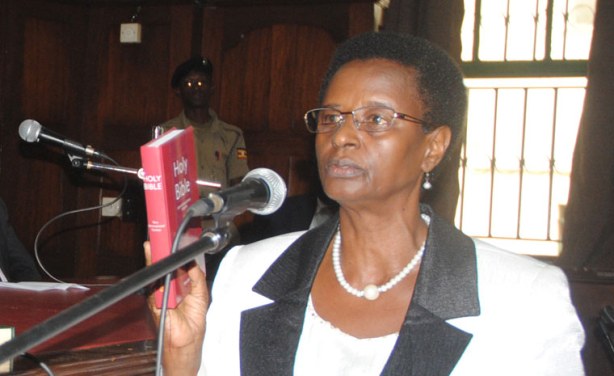 Dr Violet Kajubiri being sworn in as Education Service Commission commissioner in 2010.
Uganda: Museveni Sister Involved in Accident, Former KCCA Director Agaba Dead

Monitor, 10 December 2016

Dr Violet Kajubiri Froehlich, a sister of President Museveni, has been involved in an accident which has also claimed the life of former Kampala Capital City Authority (KCCA)… Read more »

Uganda: MPs Approve President's Sister

New Vision, 4 May 2010

PARLIAMENT has approved the appointment of President Yoweri Museveni's elder sister, Dr. Violet Kajubiri, as a member of the Education Service Commission. Read more »

Uganda: Museveni Appoints Sister to Education Commission

Monitor, 21 March 2010

President Museveni has appointed his sister, Dr Violet Kajubiri Floelich, to be a member of the Education Service Commission, this newspaper can reveal. Dr Kajubiri has a Masters… Read more »