Mahiu-Narok Road May Be Re-Routed If Kenya Crack Continues
Cabinet Secretary James Macharia says the road could be constructed on a higher gradient, far from the cracking floor - abandoning the current road, which is also prone to flooding. Kenya is slowly splitting at the Rift Valley, geologists have said, after massive Earth movements left deep fissures in Narok County.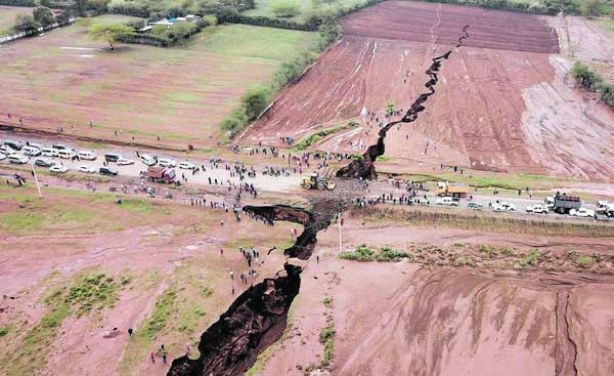 Deep fissures in Narok County.
InFocus
The Earth is an ever-changing planet, even though in some respects change might be almost unnoticeable to us. Plate tectonics is a good example of this. But every now and again ... Read more »