Meet First Sudanese Woman to Coach a Men's Football Team
In Sudan, where a women's national football team remains a distant dream, Salma al-Majidi knew the only way to take part in her beloved sport was to coach - and that the players had to be men. She has been acknowledged by Fifa as "the first Arab and Sudanese woman to coach a men's football team in the Arab world".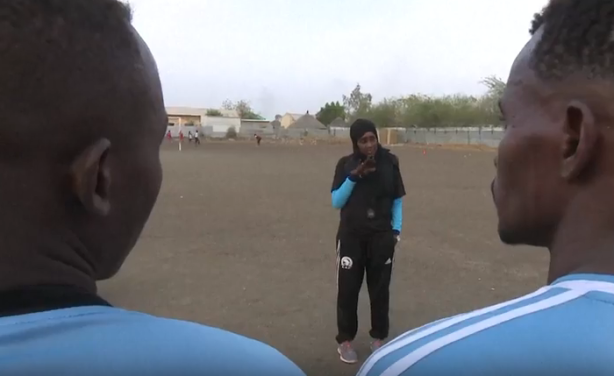 Salma al-Majidi at work.