Ugandan Age Limit Case - Petitioners Win Some, Lose Some
The joint petitioners opposed to presidential age limit removal failed to convince the Constitutional Court to have Speaker of Parliament Rebecca Kadaga questioned about the role she played in the amending of the constitution in 2017. But the judges ruled that the other witnesses have to appear before court on April 17 at 9am for cross examination.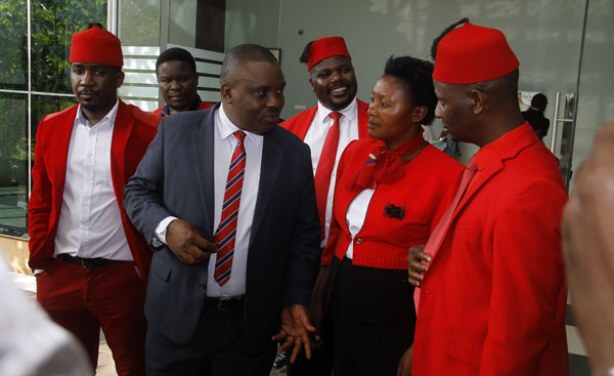 The five justices of the court will commence with submissions of the petitioners including Uganda Law Society and Kampala Lord Mayor Elias Lukwago, who represents Members of Parliament challenging the amendment (file photo).
InFocus
Barely two weeks after President Yoweri Museveni signed the controversial age limit bill into law, the Uganda Law Society has petitioned the Constitutional Court, seeking to annul ... Read more »

Yoweri Museveni has signed into law a bill removing presidential age limits. The controversial constitutional amendment removes the age limit of 75 years imposed on presidential ... Read more »

Experts say Uganda could witness "political instability, disorder and more human rights abuses" after parliament passed a constitutional amendment which effectively allows ... Read more »