24 Tanzanian Opposition Party Supporters Out of Jail
Supporters of the opposition Chadema Party have been released on bail after spending three days behind bars.They were arrested at Kisutu Resident Magistrate Court when they came to witness proceedings of a case involving their party's top officials.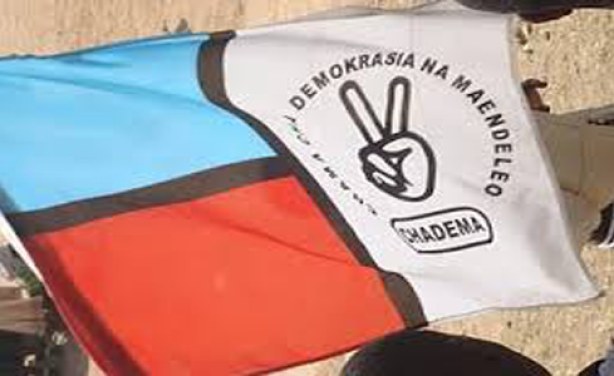 Chadema flag. (file photo).
InFocus
The six Chadema top brass facing eight counts of sedition, raising discontent and ill-will for unlawful purposes, have all been granted bail despite failing to appear in court for ... Read more »