Nuclear Energy Giant Corruption Saga Implicates Namibia's Geingob
A former executive of French nuclear energy giant Areva has been charged with corruption, while alleged payments made to Namibia, including to President Hage Geingob, are under spotlight, according to a Radio France Internationale report. Geingob has since issued an ultimatum to the French public radio station, to retract their widely circulated article.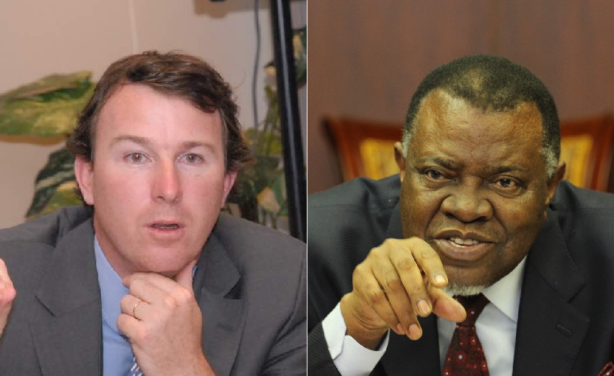 Former head of Areva's mining branch, Sébastien de Montessus and President Hage Geingob (file photo).
Namibia: 'Illicit' French Payments Haunt Geingob

Namibian, 10 April 2018

French investigating judges are still questioning the monthly payments made by the nuclear energy company, Areva, to President Hage Geingob between 2008 and 2009 "while he was a… Read more »