Ugandan Socialite Bryan White Settles Attempted Murder Case
A man who accused Kampala socialite Brian Kirumira - also known as Bryan White - of attempting to kill him has agreed to settle the case outside court. A court has heard that White compensated his accuser Victor Bitwire and that the state intends to withdraw the charges.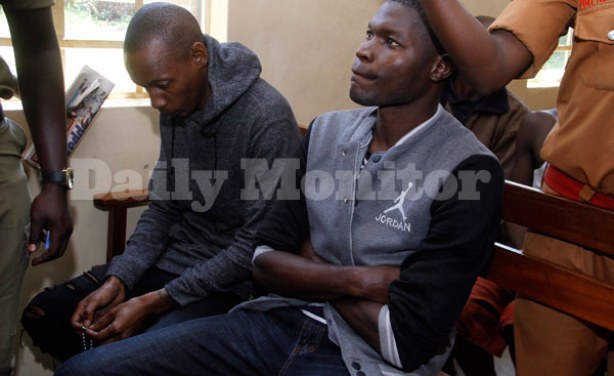 Socialite Brian Kirumira popularly known as Bryan White, left, and his bodyguard Corporal Thomas Okot at Makindye Magistrate's Court on December 21, 2017.
InFocus
Brian Kirumira, popularly known as Bryan White, has been in police custody since December 13. He was detained on charges of attempting to murder his neighbour. Read more »

Brian Kirumira, popularly known as Bryan White, has been in police custody since December 13. Circumstances surrounding the shooting are still under investigation. Read more »