At Least 19 Kenyans Killed as Bus Plunges Into River
The bus which was heading to Nairobi from Kendu Bay, veered off the road and plunged into the Siyiapei River when the driver allegedly lost control while trying to avoid and oncoming lorry. More than forty other passengers have been injured.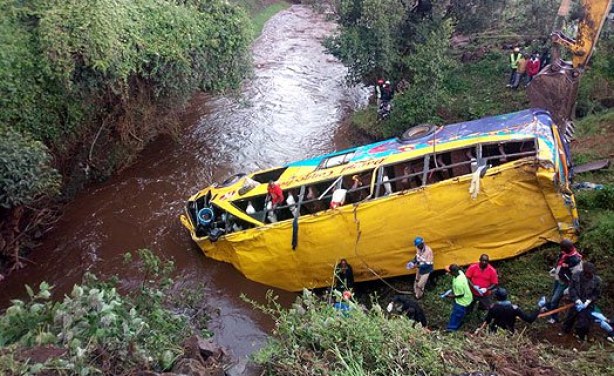 At least 17 people were killed after a bus plunged into river Siyiapei in Narok County on April 10, 2018.