Abandoned Mothers Flock Commissioner's Office in Dar es Salaam
A large number of mothers who claim to have been deserted by the fathers of their children gathered at Dar es Salaam Regional Commissioner's office, responding to Regional Commissioner Paul Makonda's invitation to register their concerns for legal assistance. Some 61 out of 480 women have named religious leaders and members of parliament as men who made them pregnant and then deserted them.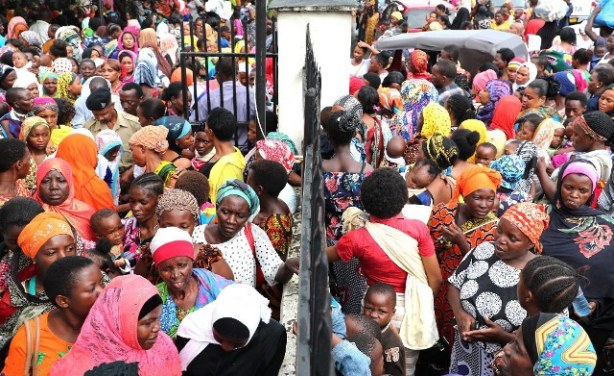 A huge turn up of deserted mothers in Dar es Salaam.
Tanzania: Clergymen, Lawmakers, in the List of Men Who Abandoned Their Parental Responsibilities

Citizen, 10 April 2018

Some 61 out of 480 women who were attended on April 9 at Dar es Salaam Regional Commissioner offices have named religious leaders and members of Parliament as men who made them… Read more »

Tanzania: When 'Abandoned' Co-Parents Meet At Dar RC's Office

Citizen, 10 April 2018

When 'abandoned' co-parents meet at Dar RC's Office Read more »

Tanzania: Ndugulile Condemns Media Users After Boy's Photo Goes Viral

Citizen, 10 April 2018

The deputy minister for Health and Children, Dr Faustine Ndugulile has condemned some media and social media users for posting a picture of a boy whose father is Chinese on their… Read more »

Tanzania: Mother Disappointed After Picture Go Viral On Social Networks

Citizen, 10 April 2018

Safina Mohamed, a mother of child who looks Chinese has expressed her disappointment after their photos went viral on social media after they reported to Dar es Salaam Regional… Read more »

Tanzania: Now Men Join Women At Makonda Parental Help Desk

Citizen, 10 April 2018

A stream of men have joined hundreds of women, who claim to have been abandoned by their spouses, have continued to throng Dar es Salaam regional Commissioner offices, seeking… Read more »