Ugandan Police Foil March to Judges in Age Limit Case
Police in Mbale foiled a march by a group of people to the High Court, which is hearing a petition against the controversial age limit bill. Members of the group said they wanted to "award the judges gold medals." In the courtroom, the judges have heard arguments on seven issues out of thirteen to be discussed.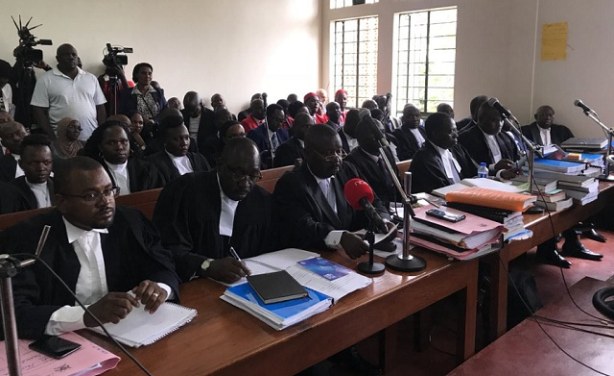 The age limit petition hearing at the Mbale High Court in Eastern Uganda.
Male Mabirizi
InFocus
The joint petitioners opposed to presidential age limit removal failed to convince the Constitutional Court to have Speaker of Parliament Rebecca Kadaga questioned about the role ... Read more »