Zimbabweans Brace For Ballot Paper With 118 Political Parties
A staggering 118 political parties have registered to contest in the looming elections in Zimbabwe - up from 35 that existed prior to 2017. Some opposition parties claim many of these are a creation of the ruling Zanu-PF party to crowd the ballot and confuse the electorate. President Emmerson Mnangagwa hasn't set the election date yet but has pledged that the elections will be free, fair and credible.
Zimbabwe: 118 Political Parties Register for Polls

The Herald, 11 April 2018

At least 118 political parties have so far registered with the Zimbabwe Electoral Commission (ZEC) to participate in the forthcoming harmonised election, an official has said. Read more »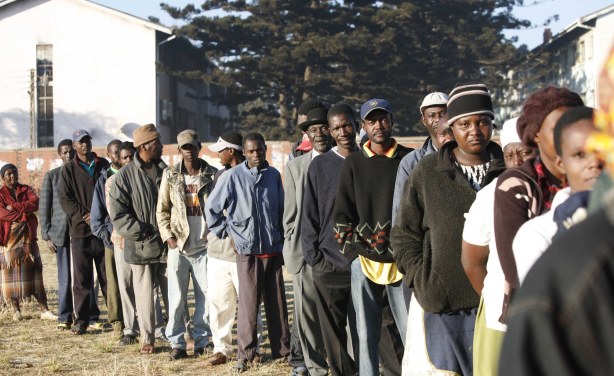 Voting queue (file photo).