Facebook User Agreement Must Not be in Swahili - U.S. Senator
U.S. Republican Senator John Kennedy has refused to apologise after he was slammed for likening Facebook's user agreement to be written in "Swahili", claiming users were unaware of its full meaning. Kennedy grilled CEO Mark Zuckerberg at a senate hearing where the social media giant leader had to account for criticism of his site's privacy and censorship policies following the Cambridge Analytica data breach.
Video
Publisher:

Publication Date:

10 April 2018

Sen. John Kennedy, a Louisiana Republican, criticizes Facebook Inc.'s user agreement during Mark Zuckerberg's testimony before a joint session of the ... see more »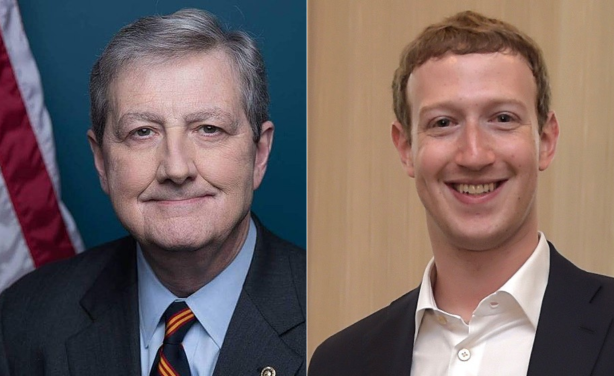 Left: U.S. Republican Senator John Kennedy. Right: Facebook CEO Mark Zuckerberg.
Video
Publisher:

Publication Date:

12 April 2018

Sen. John Kennedy (R-LA) criticized Facebook's user agreement during a joint hearing of the Senate Judiciary and Commerce committees. see more »