Central African Republic Militias on the Rampage
A UN peacekeeper was killed and 11 others wounded when their base in Tagbara was attacked by rebel fighters, while the bodies of 13 men, four women and four children were found near a church. Peacekeepers also rescued 13 women, seven men and three children after the temporary Tagbara base was informed that ex-Seleka Unité pour la Centrafrique (UPC) had detained 23 people.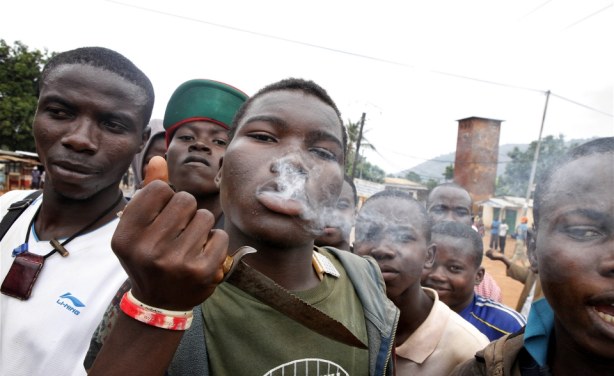 Anti Balaka fighters at Bangui´s estate PK9, waiting to attack Muslim IDP convoys passing along the road.
InFocus
The French-sponsored resolution also threatens to sanction anyone who uses religion or ethnicity to incite violence. Read more »