#WhatWomenWant Campaign Launched in Nigeria
The White Ribbon Alliance has launched the "What Women Want" campaign in Nigeria. At the launch in Abuja, the alliance's national co-ordinator, Tonte Ibraye, said: "The campaign sets out to gather survey data from women and girls in Nigeria about their top priority for quality maternal and reproductive health services." #WhatWomenWant is a global advocacy campaign to provide quality maternal and reproductive healthcare for women and girls and to strengthen health systems.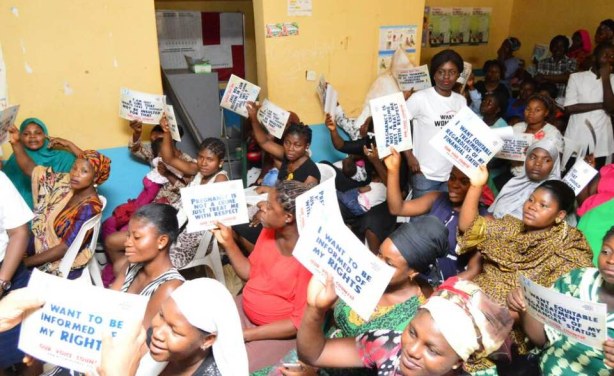 Nigerian women taking part in the #WhatWomenWant campaign.