Marking Zimbabwe's First Independence Day Without Mugabe
From the widely celebrated liberator of his nation to an arrogant dictator, Robert Mugabe's 37-year rule has been one of Africa's most controversial and influential. Most Zimbabweans had not known a time without Mugabe, who had been at the epicentre of public life since coming to power on April 18, 1980 when the country attained it's independence from Britain. Zimbabweans will, for the first time since that day, celebrate independence without Mugabe and his speeches, often sought to shift the blame for the country's continued socio-economic decline on others.
Zimbabwe: Independence Celebrations Without Mugabe

News24Wire, 11 April 2018

A South African think tank, the Institute for Security Studies (ISS) has said that Zimbabwe's independence celebrations on April 18 are likely to differ from those held over the… Read more »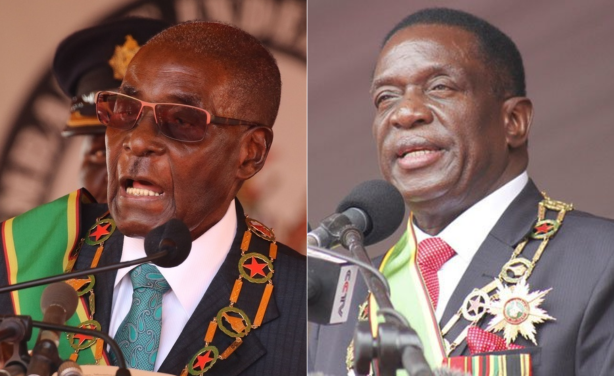 Former president Robert Mugabe and President Emmerson Mnangagwa (file photo).